Fröst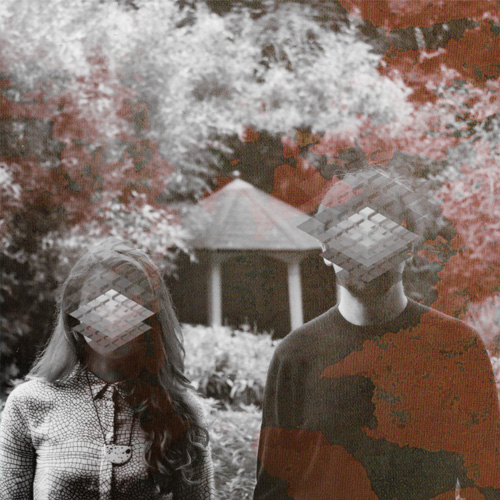 Motorik, angular and electronic; Fröst will appeal to fans of Broadcast, Silver Apples and Kraftwerk. The project is a collaboration between Franco-Swedish sound artist Johanna Bramli (vocalist for Stereolab offshoot Imitation Electric Piano) and Fujiya & Miyagi's Synth player and producer Steve Lewis.
The pair bring together their individual sounds to create a hypnotic blend of radiophonics and repetition that's all neatly wrapped in pop structures.
Debut single Crackling on the Wire brings together Fröst's influences of the cold and icy Nordic landscapes, minimal synths lines, motorik beats and psychedelic vocals. It was made Record Of The Week by Edith Bowman on Virgin Radio as well given high profile plays by Annie Mac (BBC Radio 1), John Kennedy (Radio X), Nemone & Gideon Coe (BBC 6 Music)
The new 4 track E.P. is released on 19th May 2017 and Fröst describe lead track 'Keratin' as 'taking us on a journey of sensations from the surface of our skin into the depths of our bones'. The E.P. will also feature techno infused live favourite 'Delta Antenna' and a storming electro re-working of the Tears For Fears anthem 'Shout'. Check it, buy it, consume it below.
Release: Record Still Spinning
Album Release: Matters
Release: Crackling on the wire